The WYCUP Journey
Connecting careers to a world of opportunity through financial cooperatives.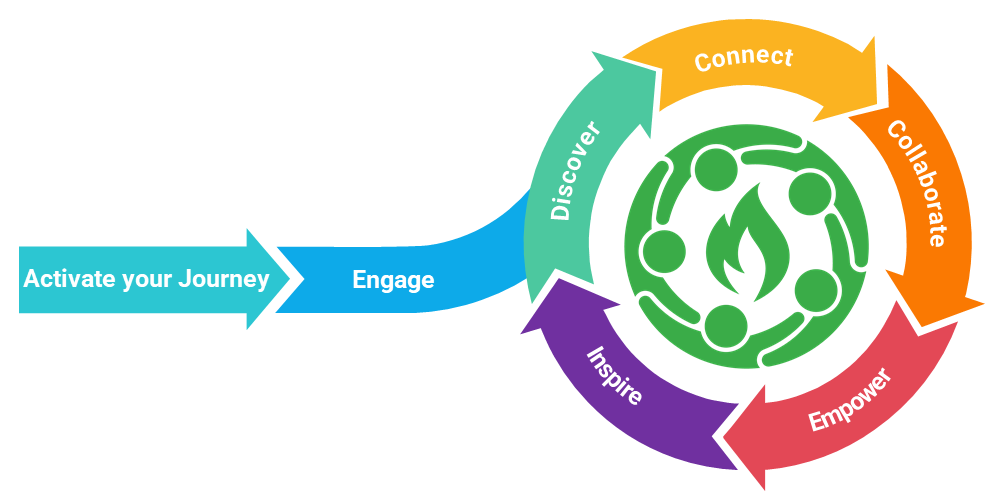 World Young Credit Union Professionals Emerging Leaders Network began in 2001 as a scholarship program designed to raise the voice of emerging leaders across the international credit union movement. Today, WYCUP is a network for young credit union professionals and their advocates to connect to the world, discover professional journeys with global perspective and grow a force for positive change through financial cooperatives in communities everywhere.
WHY IS IT IMPORTANT?

WYCUP is developing emerging leaders with global perspective.
We share this planet with billions of other people. Global perspective expands awareness of how interconnected each region of the world is economically, politically and socially. It's about being open to new ideas, issues and solutions. It means being culturally sensitive and willing to learn from others.
We live in a globalized and increasingly interconnected world. To be successful in this environment, credit unions require leaders who understand our shared interest in the success of all people - and the important role that financial cooperatives play in supporting more vibrant and sustainable communities.

As we expand horizons, the WYCUP Network is helping credit unions and other financial cooperatives attract and retain the best talent. By connecting young professionals across borders, WYCUP is opening eyes and igniting their passion to make a difference. Be part of that difference and join WYCUP's Emerging Leaders Network today!
HOW DO WE DO IT?
Activate your journey!
WYCUP's Emerging Leaders Network connects emerging leaders through a shared vision of the potential for financial cooperatives like credit unions to empower communities. The network is designed for young professionals 40 years of age and below, but is open for advocates of all ages. Join us and gain assess to events, international engagement opportunities and global perspectives from emerging leaders on a journey to make the world a better place.

Discover a world of opportunity at the WYCUP Affiliates Council where we bring together emerging leaders from around the world to highlight how financial cooperatives are supporting professional journeys and empowering youth. This quarterly open forum explores opportunities to replicate impact across networks and expand the relevance of financial cooperatives.

And then we engage.

WYCUP's Virtual and in-person events explore global perspectives on a range of issues relevant to emerging leaders. Regardless of whether you are just starting or have years of experience within the sector, WYCUP welcomes you.

The WYCUP ConneXion global networking events are a great way to expand your professional network across borders, make new friends and share insights from your own professional journey. Immersion Learning Programs provide a deeper dive into the local realities for financial cooperatives and their communities in countries around the world.

And we're just getting started. WYCUP is enriching professional journeys as we explore new engagement opportunities for young professionals like international mentorships and internships. We're bringing young professionals together to create shared resources like technical guides with strategies for financial cooperatives to remain relevant to youth. Throughout it all, we're empowering emerging leaders to be part of the solution!

Inspiring a global community of young credit union professions.

The World Young Credit Union Professionals Emerging Leaders Network is enriching professional journeys with global perspective - and in the process, we're inspiring a force for positive change through financial cooperatives in communities everywhere.